Community Cat Rescue is an all-volunteer, non-profit group dedicated to helping homeless cats on the Peninsula. We help them live long, healthy and peaceful lives through responsible feral colony management and adoptions. Our volunteers rescue the kittens, restore them to health, and give them plenty of TLC. Come and visit the kittens who are waiting for a loving, forever home!
Featured Cat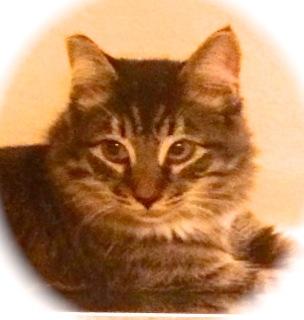 Kiki
No kitten/cat adoption fairs scheduled.
Please check back soon.
BLACK KITTEN ADOPTION SPECIAL!
Did you know black kittens have the hardest time finding homes, despite their wonderful personalities? So give them a look, because adoption fees for solid black kittens are only $25, and black and white kittens are only $50. All kittens are spayed/neutered, microchipped with lifetime registration, tested for FIV/FeLV, and vaccinated too.
If you are interested in a specific kitten/cat, please visit our Adoption Gallery. You can check the kitten's/cat's profile to see if it is scheduled to be at our next fair. For more information, please call 650-308-4228 or email us at CommCatRescue@gmail.com.
The Fine Print — While Community Cat Rescue would love to make our adoptable cats and kittens available to everyone, everywhere, we must limit our adoption service area to Peninsula cities and towns. Exceptions may be possible.
Please send us your comments and suggestions. We'd love to hear from you.