Community Cat Rescue works in the Peninsula with groups including Palo Alto Humane Society CatWorks to help rescue cats in local areas including Palo Alto, Redwood City, Menlo Park, Portola Valley, Woodside, and Mountain View.
Featured Cat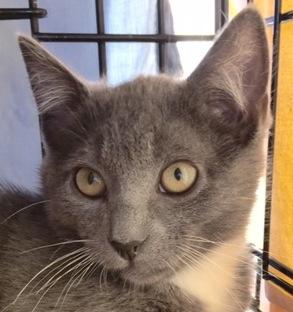 Scamper
Upcoming adoption fair
CALIFORNIA AVENUE FARMERS MARKET
414 S. California Ave (just off El Camino)
Palo Alto, CA 94306 (map)
(650) 308-4228
Sunday, May 31st 10am - 1pm
Please download our adoption fair flyer and post it at your veterinary clinic or workplace.
START 2015 with Teen-age KITTENS! Older kittens show more of their personality so you can find a better match for you & your lifestyle. All have been spayed/neutered, microchipped, FIV/FeLV tested, vaccinated with kitten-series immunizations!
If you are interested in a specific kitten/cat, please visit our adoption gallery. You can check the kitten's/cat's profile to see if it is scheduled to be at our next fair. Otherwise, please fill out an application online and a volunteer will be in touch with you as soon as possible.
The Fine Print — While Community Cat Rescue would love to make our adoptable cats and kittens available to everyone, everywhere, we must limit our adoption service area to San Francisco Peninsula cities and towns. An occasional, rare exception might be made, but is not the rule.

We are not yet a 501(c)(3), but if you'd like to donate, please do so to the Palo Alto Humane Society.
We always need foster homes to help socialize cats for adoption. Volunteer today!
Please send us your comments and suggestions. We'd love to hear from you.